This Shop is read-only. Checkouts and account creation have been disabled, but you can still download your products! Please order our products from stores like Aerosoft or Simmarket. Thank you for your support!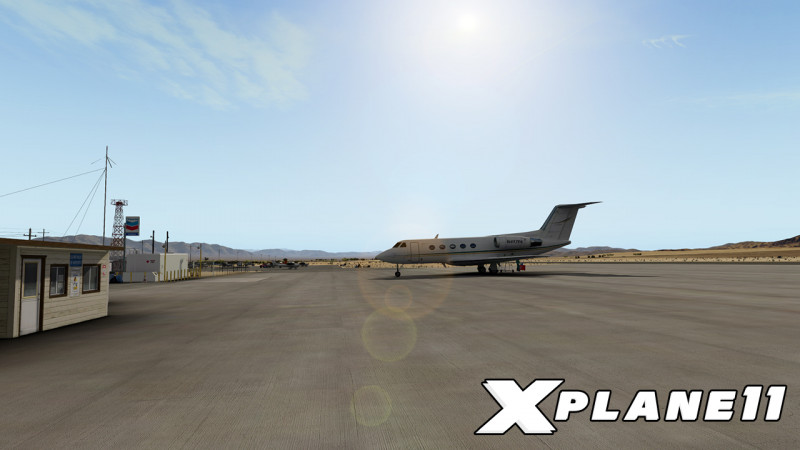  
KTNP - Twentynine Palms XP
Scenery of Twentynine Palms Airport [KTNP] in California. Compatible with X-Plane 10 and X-Plane 11.
250km² of pure beauty and sand as far as the eye can reach...the desert awaits you!
Description:

Twentynine Palms (formerly known as Twenty-Nine Palms) was named for the palm trees found there in 1852 by Col. Henry Washington. Located in the Mojave Desert, California, dry climate, palm trees, shrubs and sand as far as the eye can see characterize Twentynine Palms Airport and its vicinity.

Twentynine Palms Airport is the first project of our scenery development company 29Palms Scenery Design and JaraNet for X-Plane 10. Twentynine Palms was actually our first project a few years back for FSX. It didn't reach the final stage of development. But we've learned a lot and decided to bring the project back to life which resulted in the release of this scenery.
We've set a whole new level of detail and realism with this scenery, based on many references from the real airport. Along with a huge library of high quality 3D objects, the software forms the basis for all prospective 29Palms sceneries. Covering over 250km² with high resolution satellite imagery, the scenery provides a lot to explore.
What are you waiting for? Pick one of the big hubs and head over to Twentynine Palms. The desert awaits you!

Features:

Highly detailed rendition of Twentynine Palms Airport (KTNP), California
Complete coverage of over 250km² with high resolution satellite imagery (0.25-0.6m/px)
Realistic shadow rendition on all 3D objects and ground by "texture baking"
X-Plane 10 HDR Lights
High resolution day and night textures (2048px²)
Realistic rendition of light sources on all 3D objects and ground by "baked lighting"
Compatible with HD-Mesh V3 by Andras Fabian (please read the "X-Plane 10 HD Mesh Scenery v3" chapter in the manual)
Over 100.000, hand-placed and custom made vegetation objects
Complete reconstruction of airport's lighting equipment
Animated Car Traffic
Numerous custom made static objects and aircraft around the airport
Scenery Configurator for optimal perfomance
Excellent perfomance with high framerates due to optimizations

System requirements:

X-Plane 10.45 or X-Plane 11 or X-Plane 10 North-America Edition or X-Plane 10 Steam Version or X-Plane 11 Steam Version
Windows 7/8/10, OS X version 10.6.8 or later, Linux Ubuntu 12.04LTS or compatible
3 GHz, multi-core CPU (or, even better, multiple processors)
8 GB RAM
3D graphics card with 2GB of on-board, dedicated VRAM
Download-Size: 400MB

Location:

Map data by MapQuest and OpenStreetMaps
Data sheet
Installer Version

v1.00

Required Software

X-Plane 10.45 or X-Plane 11 or X-Plane 10 North-America Edition or X-Plane 10 Steam Version or X-Plane 11 Steam Version

Coverage Area

250km²

Compatibility

Compatible with HD-Mesh V3 by Andras Fabian

Developer

29Palms and JaraNet

Release Date

2016